Unexpectedly, a copy of Legends of Andor is on its way to me. A speculative order from the Foyles website in January, quoting a price of under £25 seemed like a good deal. However, after several months of it still being "On order", I expected it to have been cancelled. Seems I was wrong.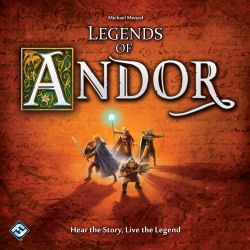 Comments »
The URI to TrackBack this entry is: http://www.spiel.co.uk/wordpress/wp-trackback.php?p=580
No comments yet.
RSS feed for comments on this post.
Leave a comment
Line and paragraph breaks automatic, e-mail address never displayed, HTML allowed: <a href="" title=""> <abbr title=""> <acronym title=""> <b> <blockquote cite=""> <code> <em> <i> <strike> <strong>